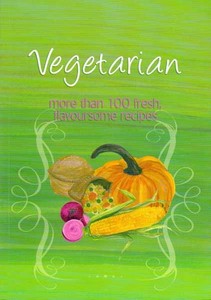 Thank you for all of your thoughtful comments and cookbook adoring insights. I enjoyed reading them very much. Congratulations Sarah G. you were randomly selected as our cookbook winner. It is a very cool book and I hope you enjoy it.
I love all things pumpkin. I especially enjoy the marriage of  pumpkin and pecan. The other night I decided to try a pumpkin and spicy praline cheesecake. The results were astounding. I rough chopped spicy candied pecans and layered them on top of the crust before the filling was poured in. That way, they couldn't escape and would be present in every slice. The pumpkin was fragrant and creamy. The pecans were spicy, sweet and sassy. It is the 2011 version of a favorite holiday tradition. Sometimes, change is good.
Pumpkin Spicy Praline Cheesecake
*Warning* You have to let this cheesecake chill overnight in the fridge and once you see it, you will not believe how difficult it is to not consume it immediately.  Waiting will be excruciating, but worth it.
By: S. Duquet
Ingredients
Crust
2 C vegan graham cracker crumbs
1/3 C vegan butter (I used Earth Balance) These measurements are for a very thick crust. If you would like a thinner crust use 1 1/2 C crumbs and 1/4 C butter
Filling:
2 8 oz packages vegan cream cheese ( I used Tofutti)
12 oz  Firm Silken Tofu
2/3 C sugar
1/3 C cornstarch
1 Tbsp fresh lemon juice
1 Tbsp vanilla
1 generous cup of organic canned pumpkin
3 tsp pumpkin pie spice
2 tsp cinnamon
3 tsp agave
1 1/2 tsp Ener-G egg replacer whisked with 2 Tbsp water
1 1/4 C rough chopped spicy and sweet pecans (if you can not find these in a store, here is a recipe to create your own spicy, candied nuts.)
Make It Happen
~Preheat oven to 350 degrees
~In a bowl mix cracker crumbs and butter until well blended and crumbly
~Firmly pat mixture into bottom and sides of pan, going up the sides as much as your crumbs will allow without creating holes in the bottom. Sprinkle the chopped nuts on top of the crust
~Chill crust in the fridge until the filling is ready
~Mix pumpkin, pumpkin pie spice, agave,cinnamon and egg mixture in a bowl until well combined. Set aside.
~In your food processor or blender, blend cream cheese,tofu, sugar, cornstarch, lemon juice and vanilla until creamy, about two minutes. Scrape down the sides as you go along.
~Pour cheesecake mixture into crust and spread evenly.
~Randomly dollop pumpkin mixture on top of the cheesecake mixture. Overlapping and messiness are fine because we are going to marbleize  and beautify it.
~Run a butter knife left to right and up and down through the mixture for a marbleized look. This will also gently work the pumpkin through the rest of the cheesecake.  Be gentle and do not touch the bottom crust with the knife.
~Place pan onto a cookie sheet and place on middle rack in oven.
~Bake for 45 minutes. Turn heat off and leave in oven for an additional 5 minutes. Remove from oven.
~Let sit for 15 minutes and then run a knife around to loosen the edges of the crust.
~Let cool to room temp (this can take a couple of hours) then put in fridge to cool for at least eight hours (The hardest part) Remove ring and dazzle yourself and everyone you know.
If you want to be the culinary hero of your holidays and the world….show up with a Praline Pumpkin Cheesecake. Oh my god you guys….it is creamy, spicy, luxurious and incredibly easy to prepare despite its fussy appearance. Cheesecake of any variety has never been so worthy of adoration. I have found  my new holiday staple food.
If you gave one of these to someone as a gift they would idolize you forever but you would really raise the bar for future gifting. Maybe think about it first.
Have a delicious day.
Tags: 30 day challenge, compassionate eating, dairy free, going veg, Meatless Monday recipe, plant based diet, pumpkin cheesecake, pumpkin praline recipe, Pumpkin Spicy Praline Cheesecake, trying vegetarian, vegan baking, vegan challenge, vegan cheesecake, vegan dessert, vegan experience, vegan holiday recipes, vegan pumpkin cheesecake, vegan pumpkin spicy praline cheesecake, vegan wannabe