Valentines Day is less than a month away. If you don't subscribe to Valentines Day, then I think February is a smashing time to buy yourself a gift to say I love you. I know I am going to. These items  from Etsy, an online  artisan handmade marketplace, have recently crossed my path and they are too veg-tastic to keep to myself.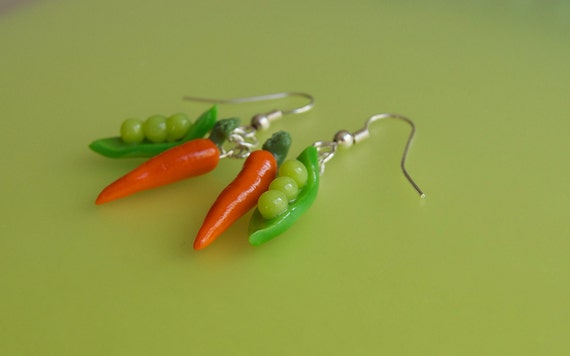 I received these Peas and Carrot earrings from Vegan Santa Claus. She has very good taste.  If its possible to believe, the earrings  are even cooler in person than they are in the photo. I wear them nearly everyday to work at Trader Joe's and receive a shower of compliments every  time. They are a wearable homage to your inner veg lover. They are woefully undervalued at only $15 and very well made. Here is a link to the Etsy seller Monster Mango.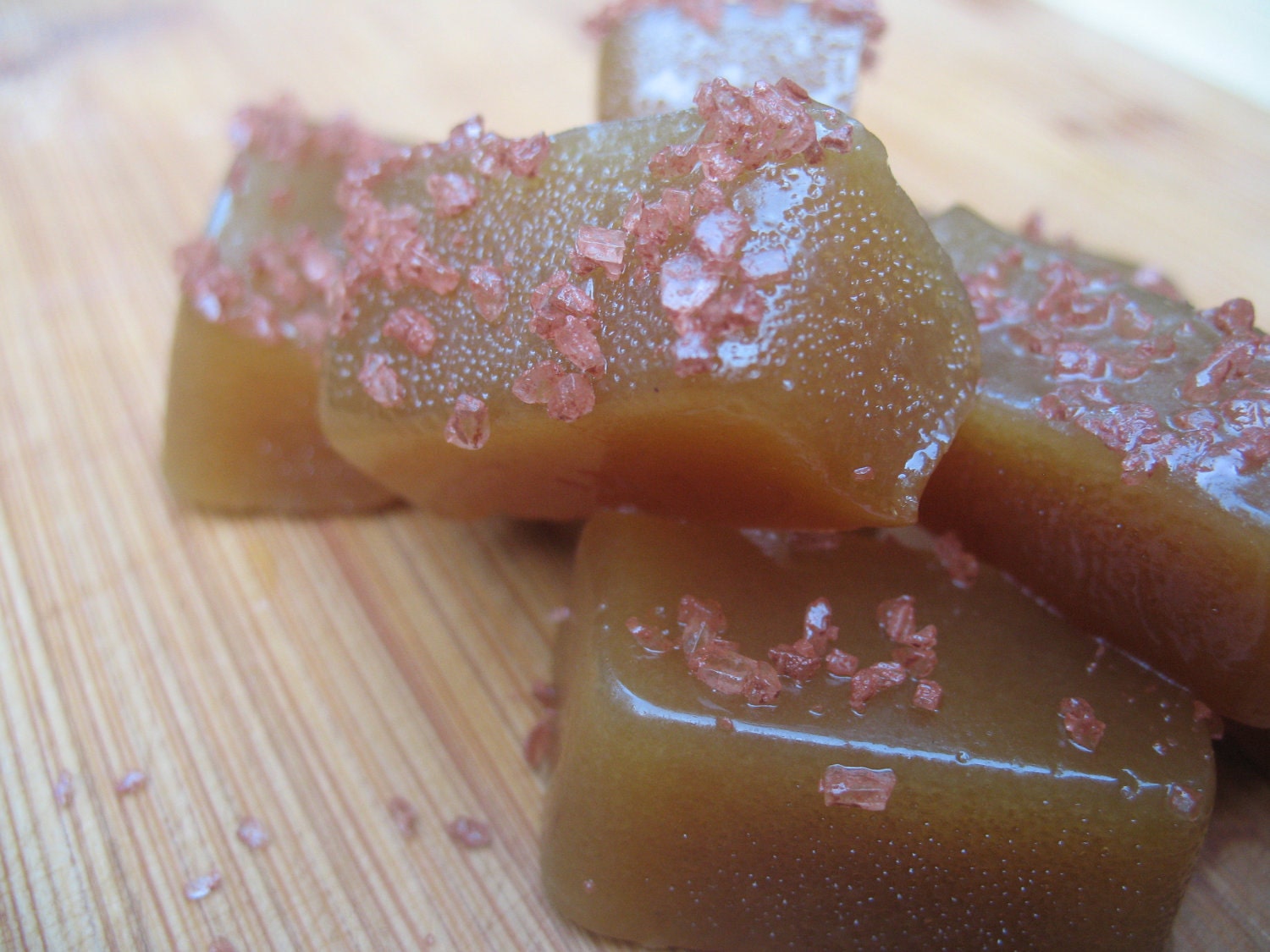 I have always loved caramel. Even when I was a little girl I knew that the square one in any box of assorted chocolates was always the caramel. It was like a universal truth for me. I missed the joy of caramel after becoming vegan, so I  went on a caramel reconnaisance mission. I  found these vegan caramels, also on Etsy. I now spend my days trying in vain to erase them from my consciousness. Vegan Organic Hawaiian Sea Salt Caramels. They are unlike anything I have ever tasted. The moment you pluck the package out of your mailbox, your life will never be the same. If you love yourself, someone else…your cat…order these caramels. They are $12 for 12 large (two bite) caramels. I would have paid $24 for 12 but I am glad I didn't have to. I am nearly shaking just writing about them. They are incredibly salty and buttery which in my mind makes them the overachiever of all vegan candy. They are from an Etsy seller called Feed Your Face. Love it.
Winter can be dreary. Gifts can be awesome. You deserve it.
Have a delicious day.
Tags: compassionate products, gifts for vegans, vegan caramels, vegan experience, vegan gift reviews, vegan gifts, vegan products, vegan wannabe, vegetable earrings, vegetable jewelry