Happy Meatless Monday.
I have the most exciting enter to win to share. I have been given two tickets to give away for this year's No Beast Feast on September 20th in Dearborn, Mi. It  will be the Friday night, more boozy version of the most Meatless Monday we have all ever had.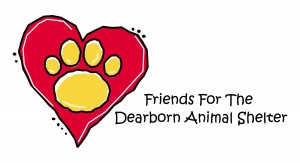 No Beast Feast is a fundraiser dinner for the Dearborn Animal Shelter. The meal is sensational and entirely vegan from the rolls with butter to the flaming Cherries Jubilee. This year I had the exciting opportunity to create the menu with Chef George of Park Place Caterers. Together we have designed a tantalizing menu with a Fall Harvest theme that celebrates plant based food in a comforting and creative way. You may also look forward to complimentary beer/wine and a cash bar featuring specialty cocktails in the harvest theme.
Along with a spectacular meal you will be have the opportunity to hear from  Dr. Kerrie Saunders, appropriately known as Dr. Food. She will share her  wisdom about plant based foods in a clever and palatable way. There will also be auction items and canine/feline family members to adopt. You can get a small wine buzz and bring home a kitten after your vegan feast. Fun times.
The event is September 20th, 6PM-10PM at Park Place Banquet Hall  in Dearborn, Michigan. It is a really nice evening and brain child of one of my dear friends. I am very proud to be a part of the success of this event and hope you will join us by winning the tickets or buying a few of your own.
If you would like to win two tickets for No Beast Feast, please tell me in the Blog comments section or on Exploits Facebook page, what your favorite vegan comfort food is.  Enter to win starting today through Sunday September 15th.  A winner will be chosen at random from the entries.  I'll post the winner on Monday September 16th.
If you want to simply join us for the No Beast Feast, you can purchase tix here, $45 each in advance.
Enjoying a beautiful vegan meal while helping to support homeless animals seems like the best way ever to spend a Friday night.  Hope to see you there.
Have a delicious day.
Tags: compassionate eating, Dearborn animal shelter, enter to win, Meatless Monday, No Beast Feast, plant based diet, vegan enter to win, vegan ticket giveaway, vegan wannabe