After watching the documentary Fat Sick and Nearly Dead I decided to embark on my first juice fast, or as they call it in the movie, a "Reboot."  As the story line of the movie unfurled itself, I quickly realized that I wanted to try too.  I was a band wagon jumper and wanted on. It was like watching the movie Grease without breaking into song..nearly impossible.   The documentary was contagious and inspiring. It made me want to buy a U-Haul full of kale just so I could masticate it and drink it. What?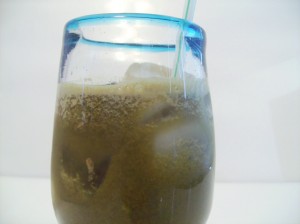 That night, Sandy and I made the decision to try a juice fast. Since then we have been incorporating juicing into our lives gradually with one juice five or six days a week. I wanted to get a feel for the ins and outs…how time consuming it would be, how much fruit and veggie tonage it would require and how it would make me feel. I am thrilled to report that so far, it has been really fun. I have become a mixologist of all things colorful and bright. A consumer of meals through a straw.
The Fat, Sick and Nearly Dead website has a section dedicated to creating your own Reboot plan. There are plans to choose from that have down-loadable step by step instructions that include recipes for all the veg meals and juice you could ever consume. It is so thorough in fact  that at first I felt overwhelmed. It was too much to consider and it made me want to unplug the juicer until I realized that the  info was simply a starting point. It was intended to encourage, motivate and stimulate my own creative juices. Which it has done.
The plan we have decided to follow is a fifteen day plan that includes five days of eating only fruits and vegetables, then five days of juice fasting followed by five more days of eating fruits and vegetables. After the fifteen days you begin to incorporate nuts, beans and whole grains into your newly fortified, plant gobbling, beautiful body. Count me in. We will begin our fifteen day Reboot  on July 16th. I will keep you posted on the highlights and lowlights with my Notes From The Juicer.  Have you ever done a juice fast?  I would love your tips and tricks and recipe advice.
Please remember to Subscribe to Exploits of a Vegan Wannabe  by entering your email on the home page of the blog.  That way, the posts will come right to your inbox so you can read them at your leisure. Thank you for subscribing and reading.
Have a delicious day.
Tags: compassionate eating, Fat Sick and Nearly Dead, juice fast, juicing, vegan experience, vegan wannabe